6D pose estimation of a textureless shiny object for bin-picking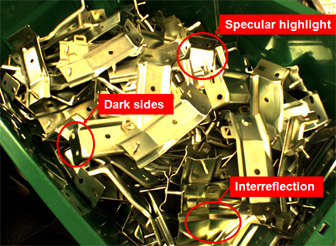 Developed a system and method for 6D pose estimation of highly interlaced, shiny objects to automate bin-picking in assembly lines. Bin images acquired from a multiple light system are used to estimate the pose of objects via generalized Hough transform. The pose estimation hypothesis then corresponds to the maxima of the Hough image that accumulates the votes from several patches of an image. Towards this end, we train a Hough fern, where a random fern directly maps the image patch appearance to the probabilistic vote about the possible pose of the object. The system fulfils the highly constrained requirements of assembly lines such as high speed and high accuracy, detecting parts with >99% of correctness, within 0.5s.
More details comming soon...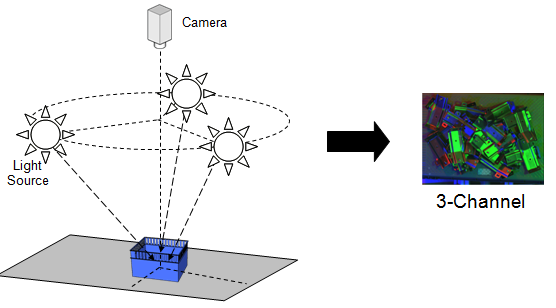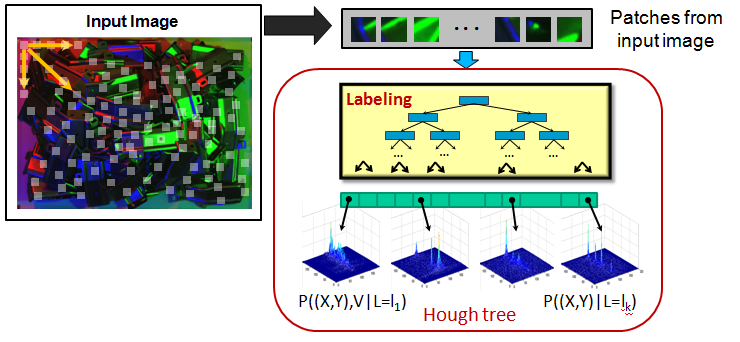 For detailed info, see..
J. Rodrigues, J. Kim, M. Furukawa, J. Xavier, P. Aguiar, and T. Kanade
IEEE Inteligent Robots and Systems IROS'12, Algarve, Portugal.
October 2012.